When it rains……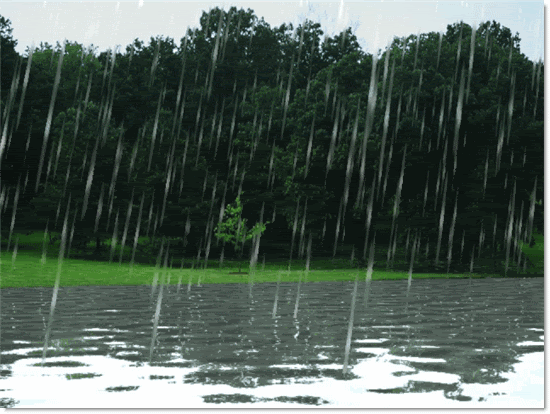 It floods.
Weather reports has been telling us that  another  low pressure forming in the Inter-tropical Convergence Zone or ITCZ within Philippines area of responsibility with a possibility of transforming into a typhoon and surely to be causing all the heavy rains and flooding in the most of Greater Manila Area and some provinces in Northern Luzon.Typhoon Gener hasn't left yet so what is up with that?
In connection to the rain resulting to flood; Here is my story….
I was unemployed for many months. Years already to count it right. I got hired to do book reviews and web research a week ago by Creative Freelance and everything is doing so well. Two days ago, Performance Marketing Inc., offered me a Writer/Researcher post and the current project has something to do with children's reference material. A generous hourly rate with flexible working hours is being emphasized which is difficult for me to turn it down.
This morning, my work dashboard inbox has its flashing red colored envelope with a superscript number 4 telling me that I have four messages which almost always tells me  good news, otherwise a declined job application or a withdrawn contract  will appear at the notification tab and not in the inbox.
Overwhelming as it is, I have additional four job invitations. A proofreading job offer on a 10,000 to 16,000 word e-book project with a fix rate. An hourly rate data entry job. A technical writing and research for a publishing company in an hourly rate for an estimated 3-month period and another fix-rate invitation to web content provider for a travel agency.
It is flooding.
Once in a while, I know I rant about how I declined overseas job interviews and offers for a Medical Technology work for about twenty of the hospitals in the middle-east together with their respective recruitment agencies. Bragging aside, I believe the medical technology profession or now known as Medical Laboratory Science Officer is still among the most sought after and in demand profession worldwide. I was scared for a while and quite depressed I should say, that I became one of the career-less women in the population. I was scared that when the time comes, that I am ready to go back to the world of working women, doors will be closed as they have long gone waited for me and had enough of my act of telling them the bitter words of "NO THANKS".
I always find myself contemplating all the time of what the media has been telling us about unemployment rates getting higher every day and economies dropping like heavy rainfall.  Because of what we always hear on the news, I was afraid that opportunity got tired knocking and would slam the door in my face. I guess, I am wrong at the thought.
I realized, there will always be an opportunity as long as nobody will never stop trying.
I realized, the answer is always NO when nobody seems to be asking.
I realized, I will never get anywhere if I will not make a single move one at a time.
I realized, a hardworking man will never have a hard time finding work.
Finally, I realized that LAZINESS means unemployment.
I am a reader, I know I am always be. I didn't dream of becoming a writer. I never consider myself one but I can't say no to something I know I can do and if I will put my heart to it, I might  become better at it. I wasn't a techno geek and I didn't own a computer or laptop not until four years ago or should I say not until WCW gave it to me as a Christmas present. I know how to use one and I am pretty literate and knowledgeable enough to make it work. Just enough to make it work also doesn't mean I can learn something to keep it going. I went online to hang around Facebook and play Farmville. I told myself, I can't just waste my time and money paying power bills and monthly internet connection fee playing Farmville and earns nothing. The laptop should be a working tool and not a dead investment.
Staying-at-home and becoming a full time mother is a choice but unemployment that comes with it is never an option. I salute the SAHM and women of the blogging world who in one way or another inspired me to do the best of my abilities in any situation. There is always something to do for a living without having to feel the pressure of working so hard. All  we need to do is look around and bring out the best of ourselves.
Because…
Opportunity sometimes knocks softly but it will never stop knocking.